International living word cathedral
We welcome you to ILWC. Information about this house of God is outlined on this website and will hopefully answer any questions you have. International Living Word Cathedral was established in March 2013 as a non-denominational Christian church. It's focus was, and will always be according to the Word Jesus spoke in Matthew 6:9,10:
"Our Father who is in heaven, hallowed be Your name, Your kingdom come Your will be done on Earth as it is in heaven." Recordings of services are posted weekly. Whether you are unable to attend a service in person or you would like to re-experience said service, you can watch the entire service including announcements, worship, Pastor Andrew's sermon, etc. on our YouTube channel.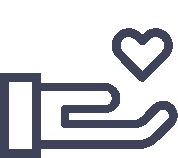 "Whoever is generous to the poor lends to the Lord, and He will repay him for his deed." We are now offering Dave Ramsey's Financial Peace Program
​
Click here to find out more