International living word cathedral
12421 103rd Ave NE,
Kirkland, WA 98034
International Living
Word Cathedral
Sunday Mornings
10:15am - 11:30pm
Connect, participate, experience from anywhere!
Unable to attend a service in person or just want to re-experience it? Good news! we livestream our services on YouTube so you can watch the entire service including announcements, worship, the sermon, etc. live or
after-the-fact.
For
God's
Glory
International Living Word Cathedral was established in March 2013 as a non-denominational Christian church. It's focus was, and will always be, according to the Word Jesus spoke in Matthew 6:9,10:
"Our Father who is in heaven, hallowed be Your name, Your kingdom come Your will be done on Earth as it is in heaven."
New to ILWC? Let us know you're here!




Enter your info below & you'll get periodic emails to stay in the loop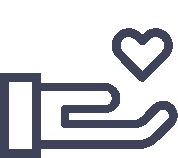 "Each of you should give what you have decided in your heart to give, not reluctantly or under compulsion, for God loves a cheerful giver" We are now offering Dave Ramsey's Financial
Peace Program
​
CLICK HERE to find out more